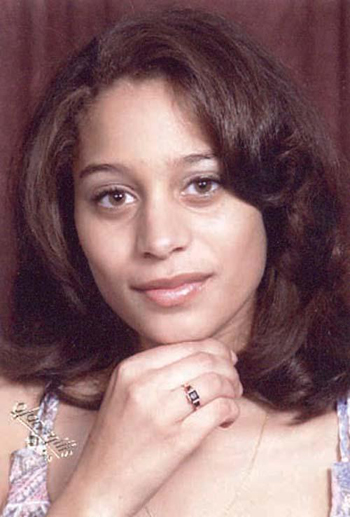 Elkton High School senior Tyffany Hicks
Friday, December 11, 2009
Cecil Whig | www.cecildaily.com | By Wendy Hiester Gilbert
EHS Senior to Help People Apply for Christmas in April Projects
Applications for Christmas in April projects are due by Dec. 31.

The Christmas in April program assists the elderly, the disabled, and people in financial need by providing volunteer labor during the last Saturday of each April.

Through the program, groups of volunteers repair homes in need of minor carpentry, plumbing, and electrical work. They also replace appliances, decking, windows, paint, clean, and do yard work.

Elkton High School senior Tyffany Hicks has arranged three opportunities for county residents eligible for the program to receive help processing their applications.

The first event is slated from 10 a.m. to 1 p.m. on Saturday at the Elkton branch of the Cecil County Public Library.

Applications also will be processed at Perryville Town Hall from 1 p.m. to 5 p.m. on Dec. 19 and from 12:30 p.m. to 2 p.m. on Dec. 20 at Wright's AME Church in Elkton.

Tyffany's father, Charles Hicks, said his daughter got the idea to help people with their applications when she read a handout about the program.

"Tyffany said she's been hearing about people losing their homes and losing their jobs and how tough it is for some people to get needed things fixed," he said. "She saw the handout and she started brainstorming and made some phone calls."

She also consulted with the Rev. Dawn Thomas of Wright's AME Church.

"She wanted to get as many locations as possible," Hicks said. "She's done a lot of volunteer work in the community. We are very proud of her."

Tyffany will be at each event to help process the applications.

To qualify, a home must be owned and occupied by the applicant, who must be elderly, low-income, handicapped, or disabled. Homeowners also must be unable to make repairs on their own.

The program is not solely income-based and a site visit to ensure that repairs can be completed will be scheduled.

Anyone interested in attending the application processing events is asked to bring basic information about their household, such as the estimated market value of their home and the number of people who live there.

Applicants also should bring a list of work that needs to be done and three references, including at least one neighbor.

For more information, please call 443-350-8028.